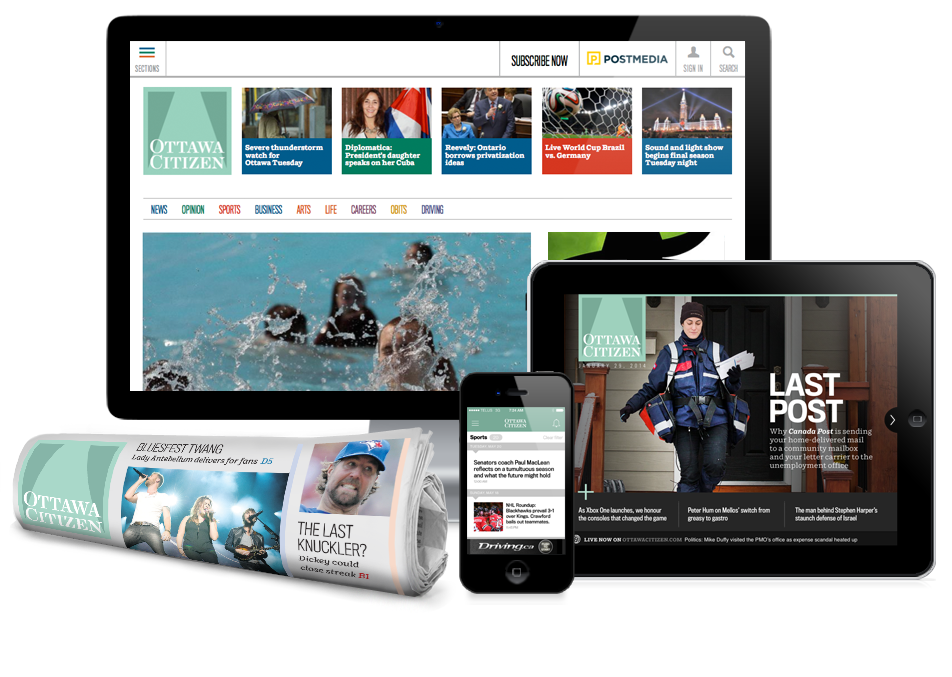 The challenge: transform Postmedia's nine urban newspaper sites into profitable and user-friendly destinations by moving to a new content management system, streamlining editorial workflows, and improving the user experience.
The solution: this enterprise-wide undertaking spanned over three years and involved modelling and designing front and back end systems from the ground up. I was responsible for all navigation and wayfinding on the new adaptive websites, and contributed to the ideation and design of all page templates, architecture of the modular layout system, taxonomies, metadata schemata, and ensuring the CMS met business objectives.
My role also involved working with third party service providers to ensure a seamless visual integration of data such as movie and TV listings, sports stats, weather, as well as services such as paywall, commenting, social media, e-newsletters, subscription, and native advertising.